What's Going On Between Rob $tone and Ski Mask?
Recently Rob $tone and Ski Mask "TheSlumpGod" have been at each-others throats after an incident that happened back in April. At a show in L.A. Rob $tone and his crew ran onstage during a Ski Mask performance and jumped him. Rob and his crew threw Ski into the crowd and took him outside to finish it.
Rob says the beef started when Ski would run onstage during his set and attempt to steal the spotlight. At another tour stop Ski was late to do his set and when $tone came out to perform, TheSlumpGod came out trying to tell fans he wouldn't be performing. When the DJ wouldn't give him the mic, Ski Mask stood there until security came. One of Ski Mask's friends and and fellow rapper, XXXTENTACION, jumped in on twitter to give his opinion on the incident.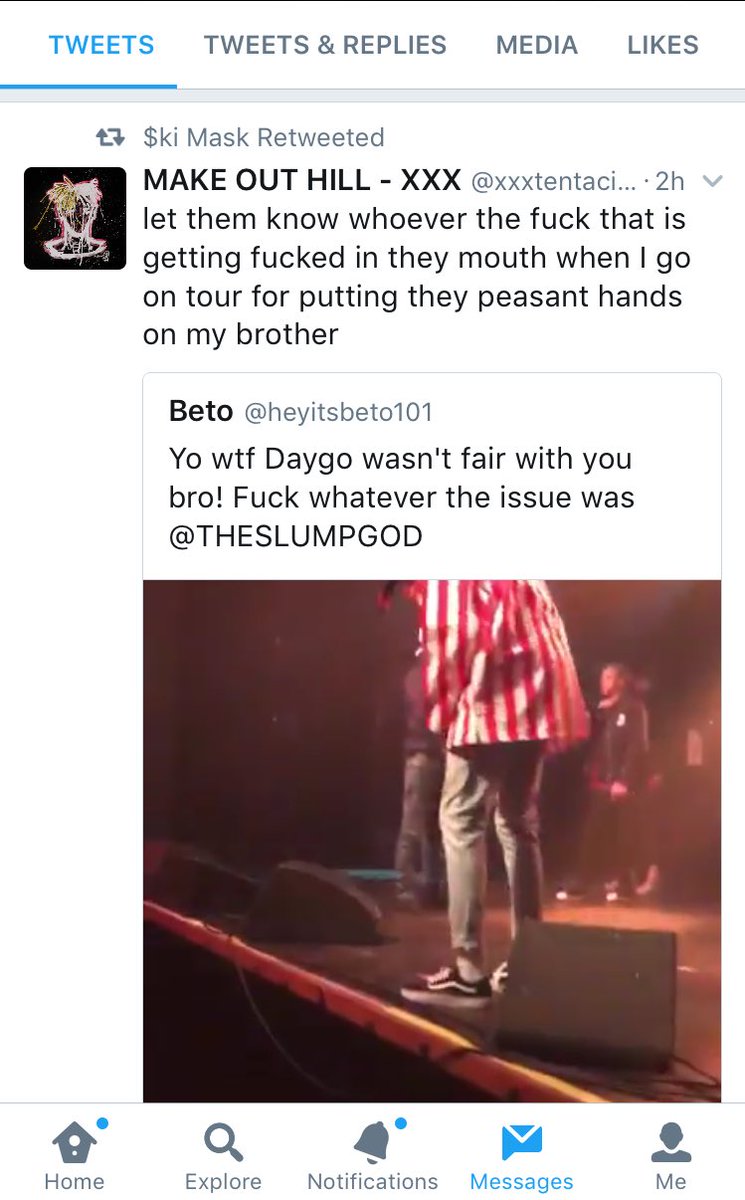 So then, at the tour stop in L.A., Ski Mask was beaten up by Rob and company. The videos are crazy.
After the incident in Los Angeles, XXXTENTACION, went on Instagram to mock Rob and his crew. Ski Mask also tweeted  "And I Didn't Even Get Knocked Out ! How !".
Weeks later, Rob $tone released a series of diss tracks pointed at Ski and X. Ski Mask and XXXTENTACION have yet to respond.

(Visited 138 times, 1 visits today)
Hang on for a minute...we're trying to find some more stories you might like.